John D. MacDonald
John Dann MacDonald (1916 - 1986), laureatosi in Economia alla Syracuse University, sfruttò abilmente tale formazione per inserire nei propri libri vicende legate al mondo degli affari (sporchi).
La sua carriera di scrittore, però, iniziò per caso: durante la seconda guerra mondiale, mentre era di stanza in Estremo Oriente, mandò alla moglie un racconto scritto senza particolari ambizioni e lei lo presentò alla rivista Story, che lo pubblicò. Tornato in patria MacDonald capì che quella era senz'altro la sua strada e si dedicò interamente alla scrittura, affermandosi rapidamente.
Criticato a volte proprio per la sua prolificità (si cimentò con una certa fortuna anche nella fantascienza), a differenza di altri scrittori (in primis E. Wallace) riuscì sempre a mantenere un buon livello qualitativo e fu molto apprezzato da critici come J. Simons, e anche da scrittori come S. King, che lo definì "il grande intrattenitore della nostra epoca e un fantastico narratore."
Molti suoi romanzi hanno come protagonista Travis McGee, di professione subacqueo specializzato in recuperi marittimi: attività che ben si presta a vicende avventurose e poliziesche.
Serie Travis McGee

Una tragedia tutta azzurra (The Deep Blue Good-by, 1964) Garzanti, 1965
Incubo rosa (Nightmare in Pink, 1964) Garzanti, 1965
Un posto rosso per morire (A Purple Place for Dying, 1964) Garzanti, 1965; Mondadori, 2013
La volpe scarlatta (The Quick Red Fox , 1964), Garzanti, 1966
La morte viene dal Messico (A Deadly Shade of Gold, 1965) Garzanti, 1965
Il sudario verde (Bright Orange for the Shroud, 1965) Garzanti, 1969
La sirena reticente (Darker than Amber, 1966) Mondadori, 1970
One Fearful Yellow Eye, 1966
Pale Gray for Guilt, 1968
The Girl in the Plain Brown Wrapper, 1968
Dress Her in Indigo, 1969
The Long Lavender Look, 1970
Un silenzio rosso sangue (A Tan and Sandy Silence, 1972) Mondadori, 1976
The Scarlet Ruse, 1973
Ore d'ansia a Pago Pago (The Turquoise Lament, 1973), Rizzoli, 1976
Sette cadaveri per Macgee (The Dreadful Lemon Sky, 1975) Mondadori, 1978
Un uomo in mare per Travis McGee (The Empty Copper Sea, 1978) Mondadori, 1990
Requiem per la mia donna (The Green Ripper, 1979) Mondadori, 1981
A corpo morto (Free Fall in Crimson, 1981) Mondadori, 1985
Cinnamon Skin, 1982
The Lonely Silver Rain, 1985
altri:

The Brass Cupcake, 1950
Tra le file (Murder for the Bride, 1951), Longanesi, 1968 o Missione d'emergenza, Longanesi, 1988
Judge Me Not, 1951
Weep for Me, 1951
The Damned, 1952
Aut aut (Dead Low Tide, 1953), Longanesi, 1958
Giungla al neon (The Neon Jungle, 1953) Mondadori, 1966
Cancel All Our Vow, 1953
All These Condemned, 1954
Il nemico alle spalle (Area of Suspicion, 1954), Mondadori, 1963
Contrary Pleasure, 1954
Maledizione sepolta (A Bullet for Cinderella, o On the Make, 1955) Mondadori, 1959
Grida forte, grida ora (Cry Hard, Cry Fast, 1956) Robin, 2002
Il cane alla catena (April Evil, 1956) Mondadori, 1959
Border Town Girl o Five Star Fugitive, 1956
Assassinio nel vento (Murder in the Wind o Hurricane, 1956), La Tribuna, 1963
You Live Once o You Kill Me, 1956
La casa di carne (Death Trap, 1957), Longanesi, 1960
La morte conta i dollari (The Price of Murder, 1957) Mondadori, 1960
Vendetta Palace (The Empty Trap, 1957), Giumar, 1960
Ti ho visto (A Man of Affairs, 1957) Longanesi, 1964
The Deceivers, 1958
Clemmie, 1958
Quando sparerà? (The Executioners o Cape Fear, 1958), Giumar, 1962; o Il promontorio della paura, Mondadori, 1992; Mattioli 1885, 2021
Colpo jellato (Soft Touch, 1958) Mondadori, 1961; o Facile preda, Mattioli 1885, 2021
Tornare indietro (Deadly Welcome, 1959), Longanesi, 1966
Le dolci dita (The Beach Girls, 1959), Longanesi, 1962
Please Write for Details, 1959
The Crossroads, 1959
Slam the Big Door, 1960
The Only Girl in the Game, 1960
Branco di lupi (The End of the Night, 1960) Mondadori, 1963; o Il termine della notte, Mattioli, 1885, 2018
Non ho paura (Where is Janice Gantry?, 1961) Mondadori, 1964
Sogni di sabbia (One Monday We Killed Them All, 1961), Longanesi, 1963
A Key to the Suite, 1962
A Flash of Green, 1962
I Could Go On Singing, 1963
Non insistere (On the Run, 1963), Longanesi, 1963
Dovere d'uccidere (The Drowner, 1963), Garzanti, 1970
The Last One Left, 1966
Condominium, 1977
One More Sunday, 1984
Barrier Island, 1986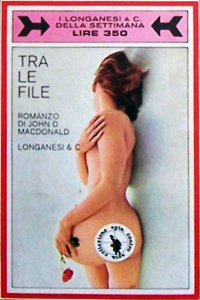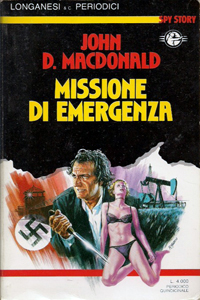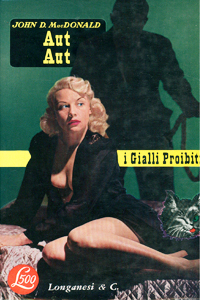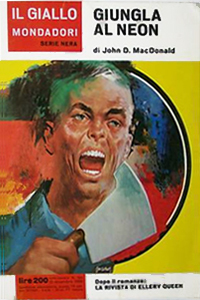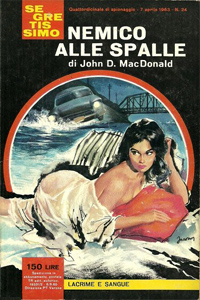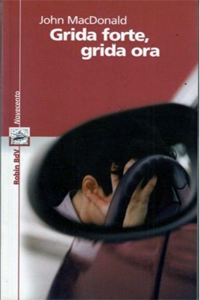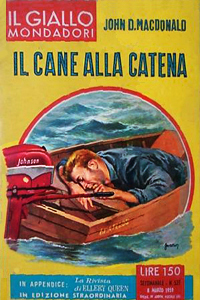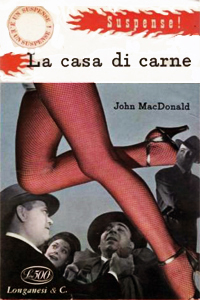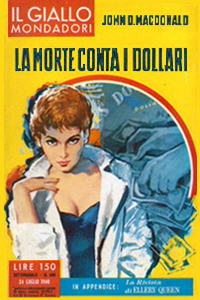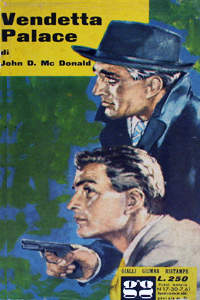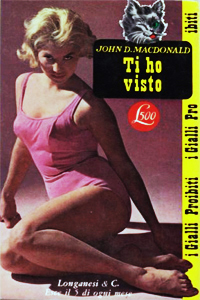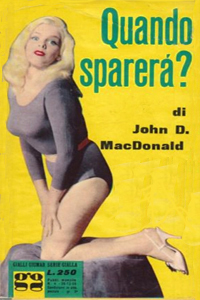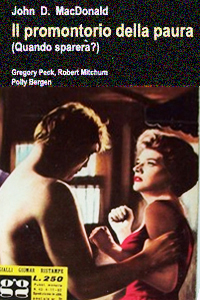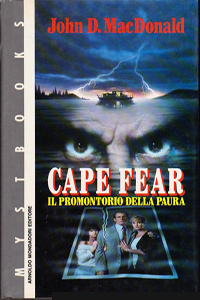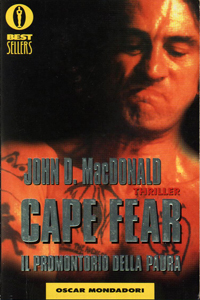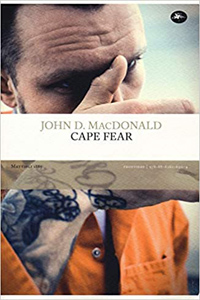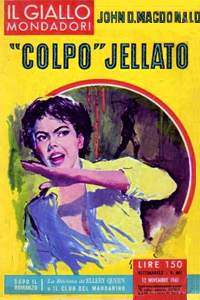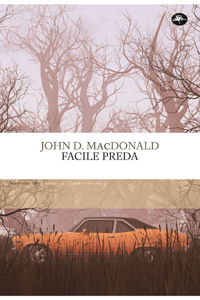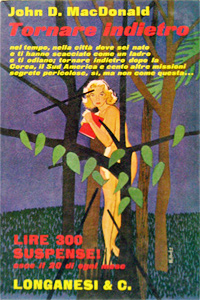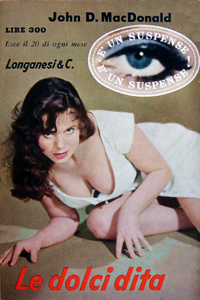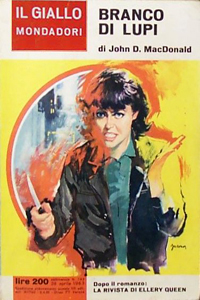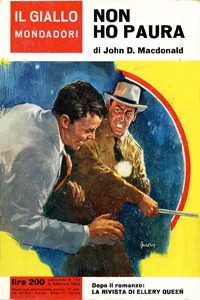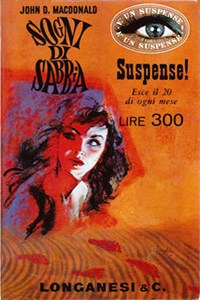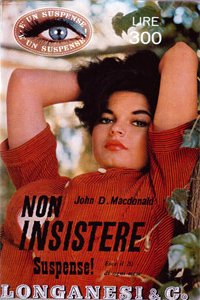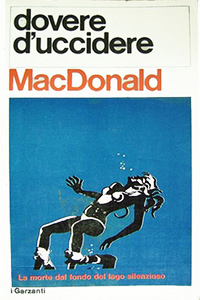 Da Il promontorio della paura sono stati tratti i film Il promontorio della paura (J. Lee Thompson, 1962), con Gregory Peck e Robert Mitchum, e Cape Fear - Il promontorio della paura (Martin Scorsese 1991), con Nick Nolte e Robert De Niro.
McGee è stato portato sullo schermo nel 1970 con il modesto Grande caldo per il racket della droga (di Robert Clouse, Darker than Amber), protagonista Rod Taylor.